Reclaiming the Great Commission
by Bishop Claude E. Payne and Hamilton Beasley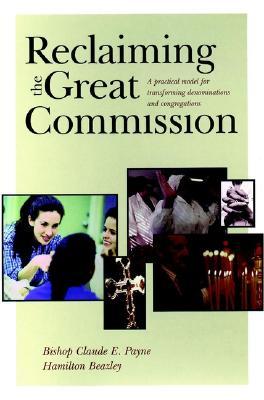 Reclaiming the Great Commission describes a biblically based model that can restore the missionary power of first-century Christianity to twenty-first century denominations and their congregations. Based on shared vision and mission, the model can guide the members of any congregation or denomination into deeper and broader evangelism, an enhanced experience of community, and a renewed hope of personal and spiritual transformation.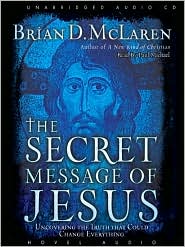 The Secret Message of Jesus
by Brian McLaren
When Brian McLaren began offering an alternative vision of Christian faith and life in books such as A New Kind of Christian and A Generous Orthodoxy, he ignited a firestorm of praise and condemnation that continues to spread across the religious landscape. To some religious conservatives, McLaren is a dangerous rebel without a doctrinally-correct cause. Some fundamentalist websites have even claimed he's in league with the devil and have consigned him to flames.
To others though, Brian is a fresh voice, a welcome antidote to the staleness, superficiality, and negativity of the religious status quo. A wide array of people from Evangelical, Catholic, and Mainline Protestant backgrounds claim that through his books they have begun to rediscover the faith they'd lost or rejected. And around the world, many readers say that he has helped them find-for the first time in their lives-a faith that makes sense and rings true. For many, he articulates the promise of what is being called "emerging Christianity." In The Secret Message of Jesus you'll find what's at the center of Brian's critique of conventional Christianity, and what's at the heart of his expanding vision. In the process, you'll meet a Jesus who may be altogether new to you, a Jesus who is…
Not the crusading conqueror of religious broadcasting;

Not the religious mascot of partisan religion;

Not heaven's ticket-checker, whose words have been commandeered by the church to include and exclude, judge and stigmatize, pacify and domesticate.
McLaren invites you to discover afresh the transforming message of Jesus-an open invitation to radical change, anenlightening revelation that exposes sham and ignites hope, an epic story that is good news for everyone, whatever their gender, race, class, politics, or religion.
Heaven
by
Randy Alcorn
As the years pass and we watch more and more of our family, friends and mentors pass away, it is only natural to ask questions about heaven. However, our understanding of heaven is often limited to a few half-forgotten Sunday school lessons and the insubstantial images provided by popular movies and T.V. Fortunately, in Heaven Randy Alcorn provides us with a thoroughly researched and biblically definitive description of heaven. As Alcorn addresses our most serious questions about heaven, including the nature of judgment, and answers a few of our less serious questions as well, including the accessibility of cafe mochas the sweet by and by, we will develop a deeper understanding of our eternal destination and will find the courage to strive for heaven while we're living on earth.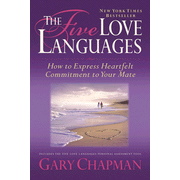 The Five Love Languages
by Dr. Gary Chapman
Dr. Gary Chapman, Christian marriage counselor and author of The Five Love Languages, helps married couples deal with their unmet needs for love. In his bestselling book, The Five Love Languages, Dr. Chapman identifies and explains five unique communication methods - Quality Time, Words of Affirmation, Gifts, Acts of Service, and Physical Touch. Then he encourages couples to learn how to speak love in their spouse's primary love language, not their own. Love is something you do for someone else, not yourself. Begin today. Includes a study guide; paperback.